Search Queries that people use to find your website through search engines and these are the foundation of your search engine optimization strategy.
Day 3 :

Work on Keywords
What are keywords?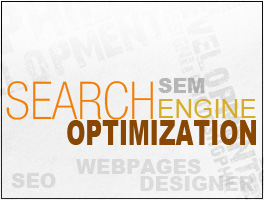 Keywords can be a single word, phrases or group of different words. There is no predefined formula; we simply follow some user behaviors to find out high volume traffic generators (keywords) or the best keyword for the site.

a) Use your brain and create a list of words that people might be using to find out your services. Think like a searcher and figure out what you will type to search services you are offering. Jot down all the words you are trying to rank for on an excel sheet.


b) Review your competitor's site to enhance your list of keywords.

Download Sample of Keyword spread sheet here.

Note: To broaden your keyword list you can also use Google Free Keyword Suggestion tool.

C) After creating keyword list, just refine it by checking the relevancy of words you save with the services offered by the website.

d) At this time you have a big list of keywords. Now check the search volume for every single word you saved.

e) Open Google Free Keyword Suggestion Tool and type your first word from the list. Select the [exact match] option and enter.
f) Google will show you Global Monthly Search and Local Monthly Search count for the terms you type in. Use this data and add into the Keyword spreadsheet in the Search Volume Column.

Note: You can also use wordtracker free keyword suggestion tool for your keyword research.

g) Now open up Google and search for each term you have in your spreadsheet and save the result volume in the 3rd Column of keyword Spreadsheet.

Take a deep breath and relax for few minutes as you have completed the first step of building your keyword list.

Ok now we have to proceed further by refining our keyword list that we have created few minutes ago.

h) Remove every irrelevant keyword from the list and make your list more specific. Sort the list on the basis of Search volume.

Note: You can sort your list according to the search volume by using sorting filter.

i) Open Google and type allintitle: "your keyword" to find out number of WebPages consists of your keyword and put the result volume in the 4th Column of the spreadsheet. Repeat the process for every term you have in your list.
All IN TITLE: by using this command Google will show the pages who covers the keyword in the <title> tag which is an important factor in On-Page Optimization.

j) To check competition at Off-Page optimization level we can use another command allinanchor: "your keyword". This time Google will returned all the pages which are linked to with your keyword in their Anchor Text. Repeat the process and update your spreadsheet.

After doing all the above work it's now time to find out best keywords for your site. Generally we use keywords that have high number of Search volume but less number of competitions. After filtering out the best keywords you can precede further with our next step of Site Structure the Crawler Way.
It depends on you to choose the competition for your site. It is suggested to go with the low competitive keywords relevant to the site first then with the words in high competition bar.
Google